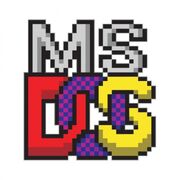 DOS, which stands for Disk Operating System, refers to a series of text-based operating systems used by early computers. Many companies had their own version of DOS across many platforms, but Microsoft's MS-DOS (released in 1981 for IBM PCs) is the most ubiquitous, and what most people refer to when talking about DOS in general. The last standalone release of MS-DOS was version 6.22, although updated versions of it were embedded into Windows 9x and ME.
Emulators
Edit
| Name | Operating System(s) | Latest Version | Active | Recommended |
| --- | --- | --- | --- | --- |
| DOSBox | Multiplatform | SVN | ✓ | ✓ |
Ad blocker interference detected!
Wikia is a free-to-use site that makes money from advertising. We have a modified experience for viewers using ad blockers

Wikia is not accessible if you've made further modifications. Remove the custom ad blocker rule(s) and the page will load as expected.